Are you looking for relief from severe or chronic pain, joint or nerve pain, traumatic injuries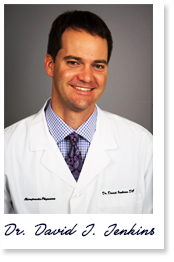 ​or searching for ways to beat the aches and pains of day-to-day-living?
Pain is something we all experience in life, but pain is not normal. Just living with it or getting use to it is not the answer.
There is hope!
Your Apopka Chiropractor can help!
Call NOW To start creating your new normal without Pain!
Chiropractic care relieves pain, maintains good health, increases energy, and so much more.
Dr. David Jenkins, D.C. is committed to helping people of all ages achieve optimal health and peak performance. He will get to the cause of your problem, whether it is finding relief for your chronic headaches or relieving your back, neck or extremity pain.
Dr. David Jenkins, D.C. can also help with painful conditions involving; range of motion, muscles, ligaments, and joints. Any of these can involve or impact the nervous system which can lead to pain and dysfunction.
Chiropractic care is effective because it keeps the spine and its supporting tissue in proper alignment. It has a number of direct benefits including, but not limited to:
| | |
| --- | --- |
| | Improved immune system |
| | Improved overall wellness |
| | Increased range of motion |
| | Improved posture, which strengthens the bodies systems |
| | Pain relief for back, neck, and joints |

| | |
| --- | --- |
| | Fibromyalgia relief |
| | Herniated discs pain relief |
| | Restoration of function |
| | Prevention of injury |
| | Healing from trauma or injury |
Dr. David Jenkins, D.C. will provide an individual treatment plan based on your life style, symptoms and level of activity. He will also educate you on how to prevent injuries from re-occurring and how to move beyond the pain to wellness.
Our Office proudly serves the Central Florida area including: Orlando, Kissimmee, Apopka, Maitland, Lake Mary, Sanford, Clermont, Winter Garden, Casselberry, Winter Park, and Winter Springs and surrounding areas.
Wellness is a journey of vitality, health, performance, potential energy, attitude, and so much more!
Please take a few minutes to browse the website and get acquainted.
Then give Dr. David Jenkins, D.C.
a call at (407) 442-1022 to schedule your appointment.